Youth Development at Pyramids FC: A Breeding Ground for Egyptian Talent.
Here at Pyramids FC, we hold our Youth Development Programme in the highest esteem. It's not merely a part of our club; it is the heartbeat.
The Pyramids FC Youth Development Programme is renowned as one of the most prestigious, high-performing and comprehensive among all Egyptian football clubs. The programme is the key source of emerging talent for our first team and a major contributor to the various age-group national teams.
Guided by the expertise of Deputy Sports Director and Head of Youth Development Mu'tasim Salem, Administrative Manager Mahmoud Maghawry, and our Chief Medical Officer, Dr. Salah Ashour, our youth sector fosters talent born in 2003, 2005, 2007, and 2009. Our junior sector caters to the younger age groups: 2010, 2011, 2012, 2013, and 2014.
Our teams enjoyed a successful run in the 2022/2023 season, bringing home several championships, including:
First place at the 2010 Zed Club Championship
First place at the 2010 Hunting Club Championship
Third place at the 2012 Hunting Club Championship
First place at the 2011 Cairo Region Championship
Second place at the 2013 Zed Club Championship
Third place at the 2007 Republic Championship
Our CEO Mamdouh Eid takes particular interest in the ongoing development of the youth and junior programmes and shares a special bond with them. In 2023, we took a landmark step in launching a unique electronic registration system for talent scouting, which was highly praised for its exceptional organisation and successful cultivation of promising young talent.
In less than five years, Pyramids FC's Youth Development Programme has already produced a wealth of young talent that has significantly bolstered Egypt's national teams across various age groups.
Notable graduates include:
Ibrahim Adel, captain of the Egypt U23 team and the standout player of the 2023 U23 African Nations Cup in Morocco
Mahmoud Saber, Ahmed Atef Qatta, Ahmed Fawzy, Emad Mihoub, Abd El-Rahman Gouda, and Youssef Nader, all of whom are members of the Egypt Olympic team
Youssef Shaaban and Mahmoud El-Araby Oka, both of whom play for the Egypt U21 team
The Youth Development Programme at Pyramids FC continues to conduct daily training sessions, with matches played at the club's home grounds located within the Air Defense Olympic Village.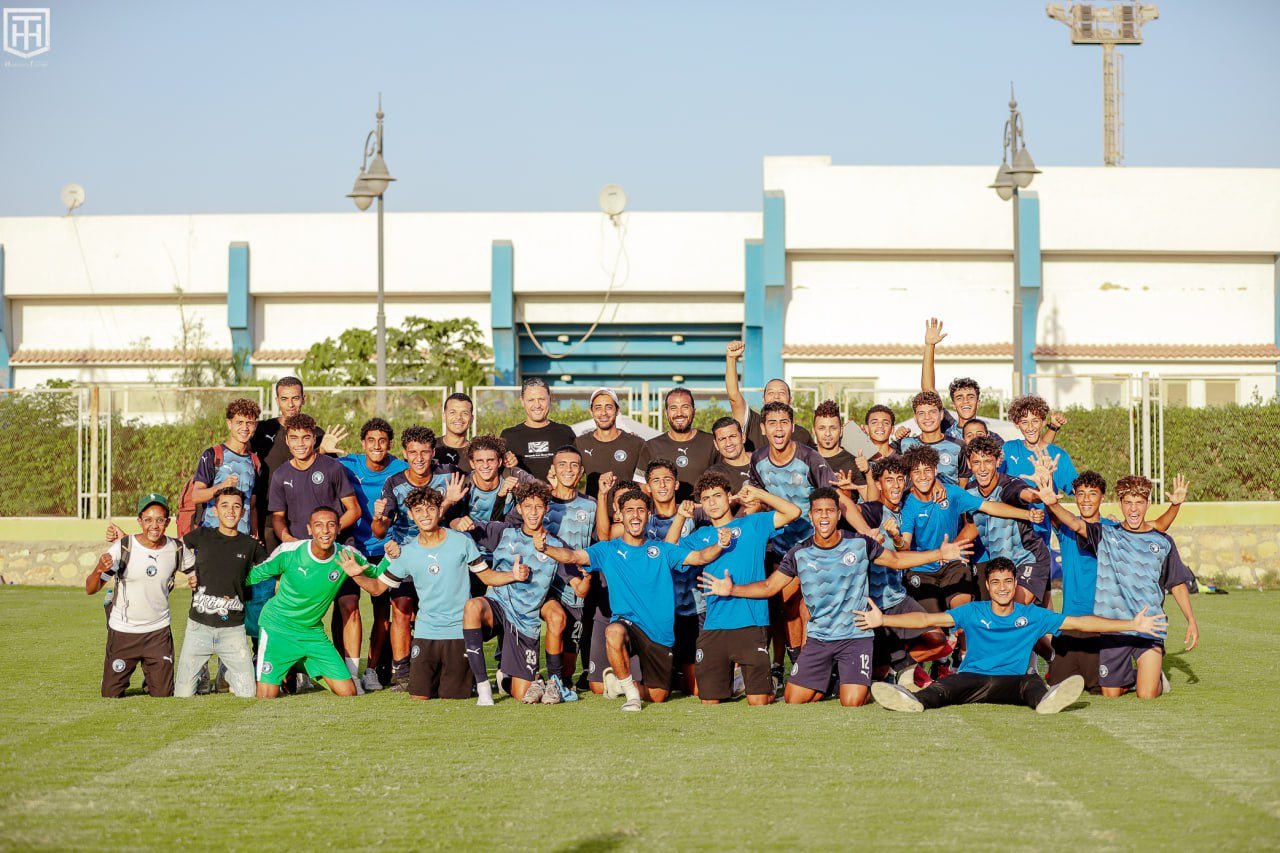 FILL IN THE FOLLOWING FIELDS
FILL IN THE FOLLOWING FIELDS